CONTACT US
Cell phone:+8617329375552

TEL:+86-373-5871333

P.C:453000

E-mail: info@jxcryo.com

Add: Chenbao Industrial Park,Xinxiang City,Henan Province,China.
+8617329375552
Pressurized liquid cylinders
You are here: Home > Pressurized liquid cylinders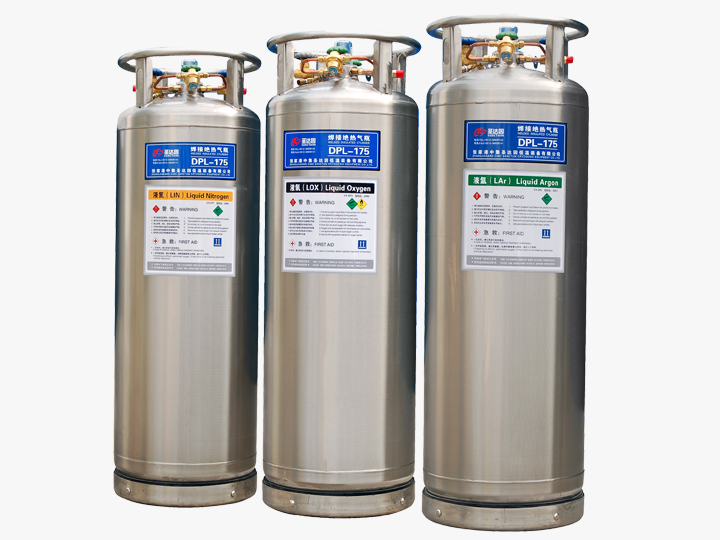 DPL Welded Insulated Liquid Cylinders
Tel:+86-373-5871333
E-mail: info@jxcryo.com

+8617329375552



DPL Welded Insulated Liquid Cylinders
DPL low temperature cylinder series, from the design manufacture to detection, are in line with the requirements of relevent national standards. DPL series are composed of a staineless steel liner, support system, high vacuum heat insulation interspace, built-in type vaporizer, pipeline valves and safety system, etc. This kind cylinders adopt stainless steel materials, clean and without any contamination inside, like air, rust and so on, which highly improves the purity of liquid/gas.
Applications:
1.to fill liquid oxygen for medical use, as an equipment for providing LO2;
2.to fill oxygen for the cutting, welding, and heating of metal in industry;
3.to fill liquid argon for argon-arc welding and other protection occasion of argon;
4.to fill liquid nitrogen for the protective use by high nitrogen, and the field of food, pharmaceutical, biotech, superconduction, etc.
Advantages:
1.Industry-leading and proprietary technology to guarantee vacuum integrity;
2.Reusable vacuum pumping for easier maintenance;
3.100% oxygen cleaning procedures---not all manufacturer can promise;
4.Stable, constant ability of providing liquid and gas.
Specification
Model

DPL-175

DPL-195

DPL-175-1.4

DPL-175-2.3

DPL-195-1.4

DPL-195-2.3

Working Pressure(M Pa)

1.4

2.3

1.4

2.3

Capacity(Liters)

175

195

Effective Capacity(Liters)

160

180

Dimension(D*H) (mm)

D510*H1535

D510*H1640

Filling Medium

LO2

LN2

L Ar

LO2

LN2

L Ar

Storage Capacity/Gas

119

96

116

133

108

130

Max.Filling Weight(kg)

172

122

210

191

135

233

Gas Flow Rate(Nm3/hr)

350(9.2)

350(9.2)

Evaporation Rate(%/d)

LN2:≤2.1

LN2:≤2.1

Liquid Level Gauge

Float

Float

Surface Treatment

Polish

Polish

Base Construction

Foot Ring

Foot Ring
Model

DPL-210

DPL-210-1.4

DPL-210-2.3

DPL-210-2.84

Working Pressure(M Pa)

1.4

2.3

2.84

Capacity(Liters)

210

Effective Capacity(Liters)

195

Filling Medium

LO2

LN2

L Ar

Storage Capacity/Gas

143

116

140

Max.Filling Weight(kg)

205

145

250

Gas Flow Rate(Nm3/hr)

350(9.2)

Evaporation Rate(%/d)

LN2:≤2.0

Liquid Level Gauge

Float

Surface Treatment

Polish

Base Construction

Foot Ring