CONTACT US
Cell phone:+8617329375552

TEL:+86-373-5871333

P.C:453000

E-mail: info@jxcryo.com

Add: Chenbao Industrial Park,Xinxiang City,Henan Province,China.
+8617329375552
Accessories
You are here: Home > Accessories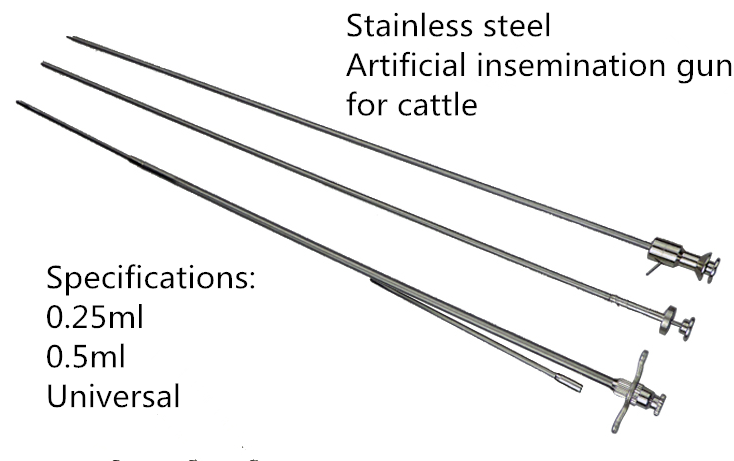 Artificial Insemination System
Tel:+86-373-5871333
E-mail: info@jxcryo.com

+8617329375552



下一篇:没有了;
The system includes artificial insemination gun,artificial insemination gloves and artificial insemination sheath.
Gun Main Features:
∆With high quality stainless steel material, It can be used in straw semen artificial insemination .
∆There are three specifications of 0.25ml,0.5ml and universal.
∆Light weight,simple structure,advanced technique,easy to operate,handle design ergonomic engineering and more durable
Gloves Main Features:
∆It's made by high quality PE,850-900mm long and 0.04mm thick (double layers)
∆Mainly used for cattle,buffalo,horses and donkeys etc rectal palpation,
ovarian pregnancy test,obstetric and artificial insemination.
∆Necessary to prevent workers suffering from occupational diseases and cross infection of female animal reproductive disease.
下一篇:没有了;